— How the idea of creating collages with giant cats was created?
— I got the idea when i saw how my cats plays with a bug, which fly into our house. And I thought that it could be interesting to have a look on my cat through eyes of this bug. This was the idea was born.
— Where do you usually find cat-models for photos?
— Most pictures are from my books or sites, where photos are in free access. I spend a lot of time, flipping through pictures of cats in search of interesting poses and emotions.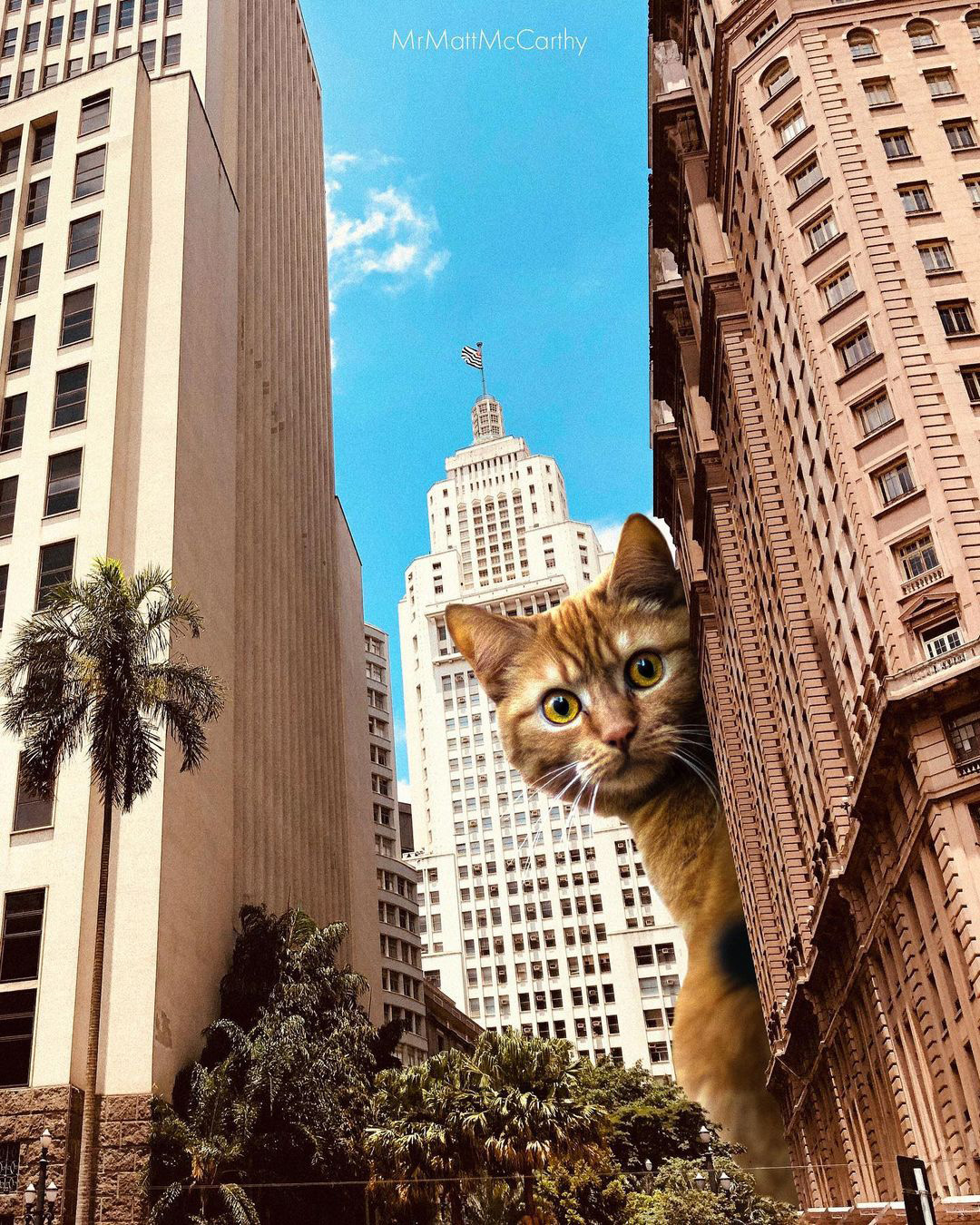 © Matt McCarthy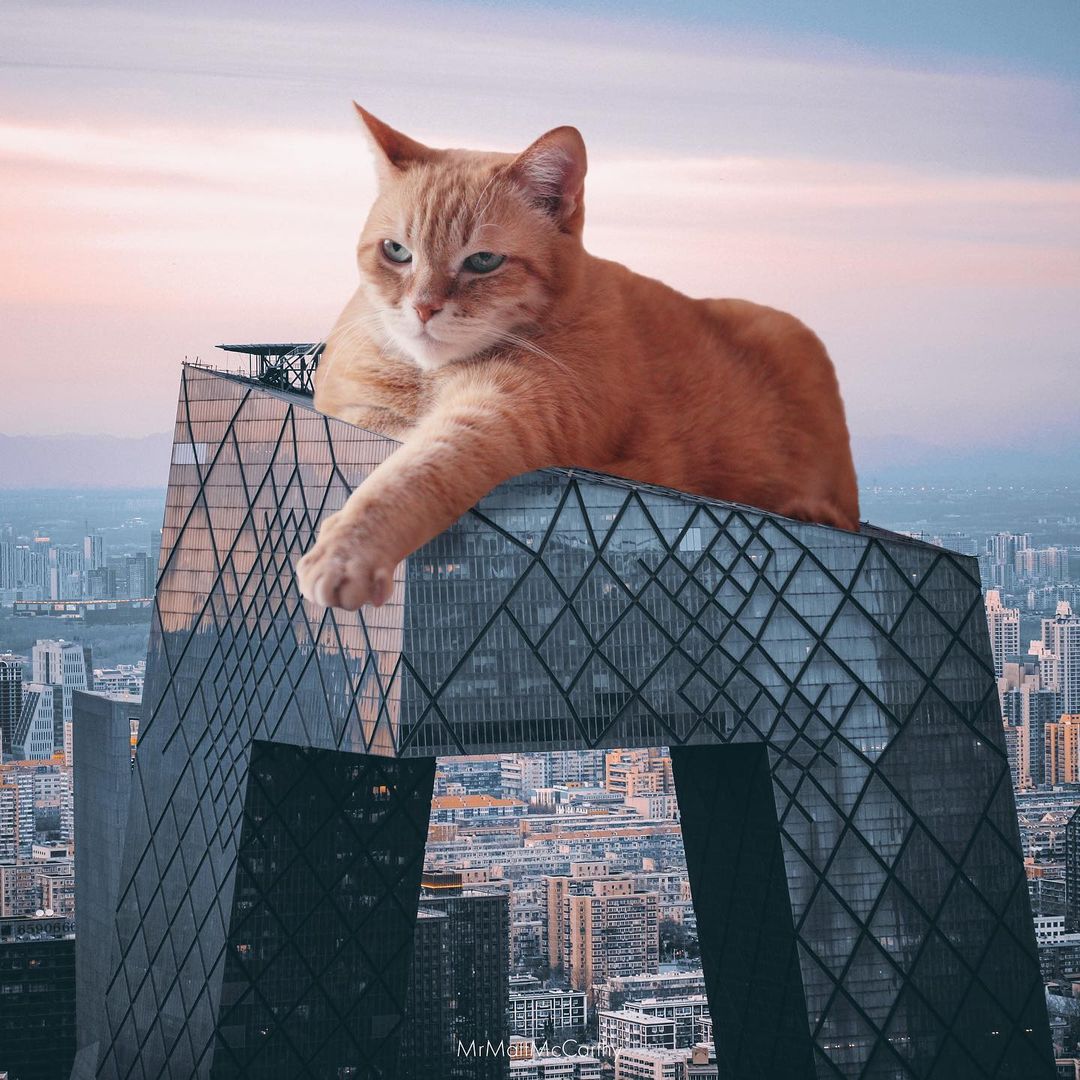 © Matt McCarthy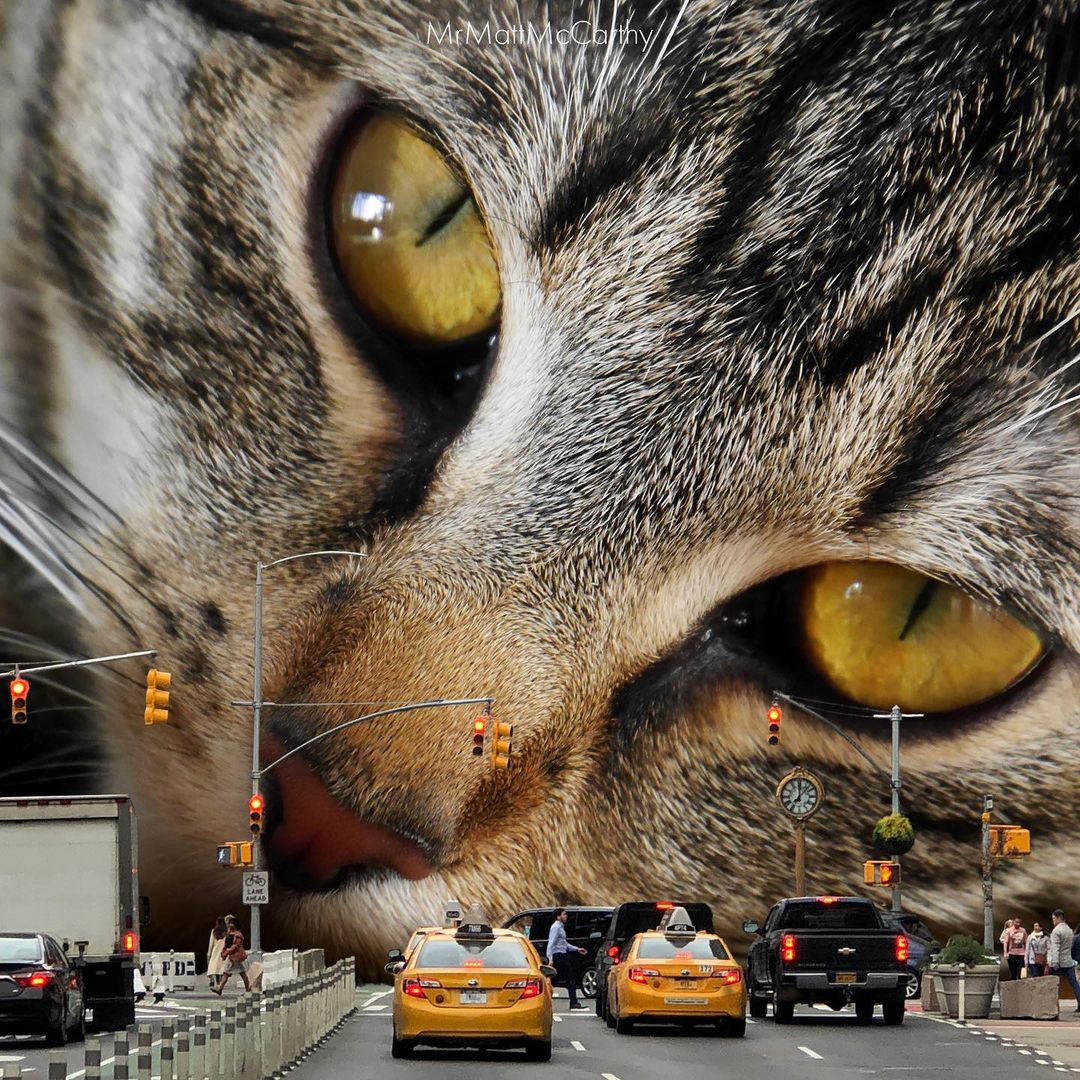 © Matt McCarthy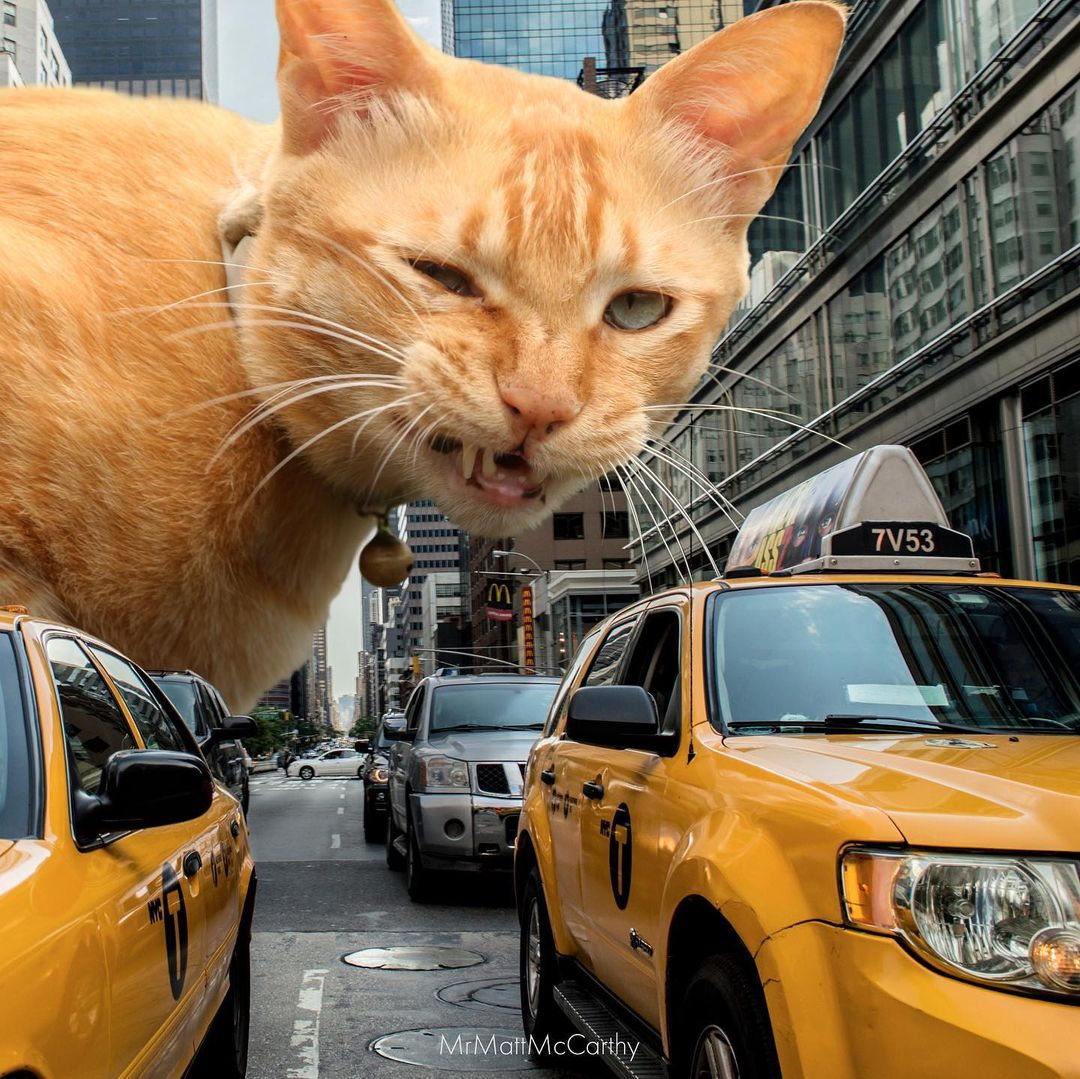 © Matt McCarthy
— Did people ask you to make a collage with their own cat?
— Yes and sometimes i make such collages. On my Instagram page, readers can follow the updates of the prints in my store. Before completing the order, I receive a bunch of photos of the client's cat and start looking for a suitable location combined with a pose.
— What you think, why people like cats and everything that connect with them?
— I think that cats are emotionally closer to people then any another pet. Probably, they decided to be friends with people in order to rule the world with their help.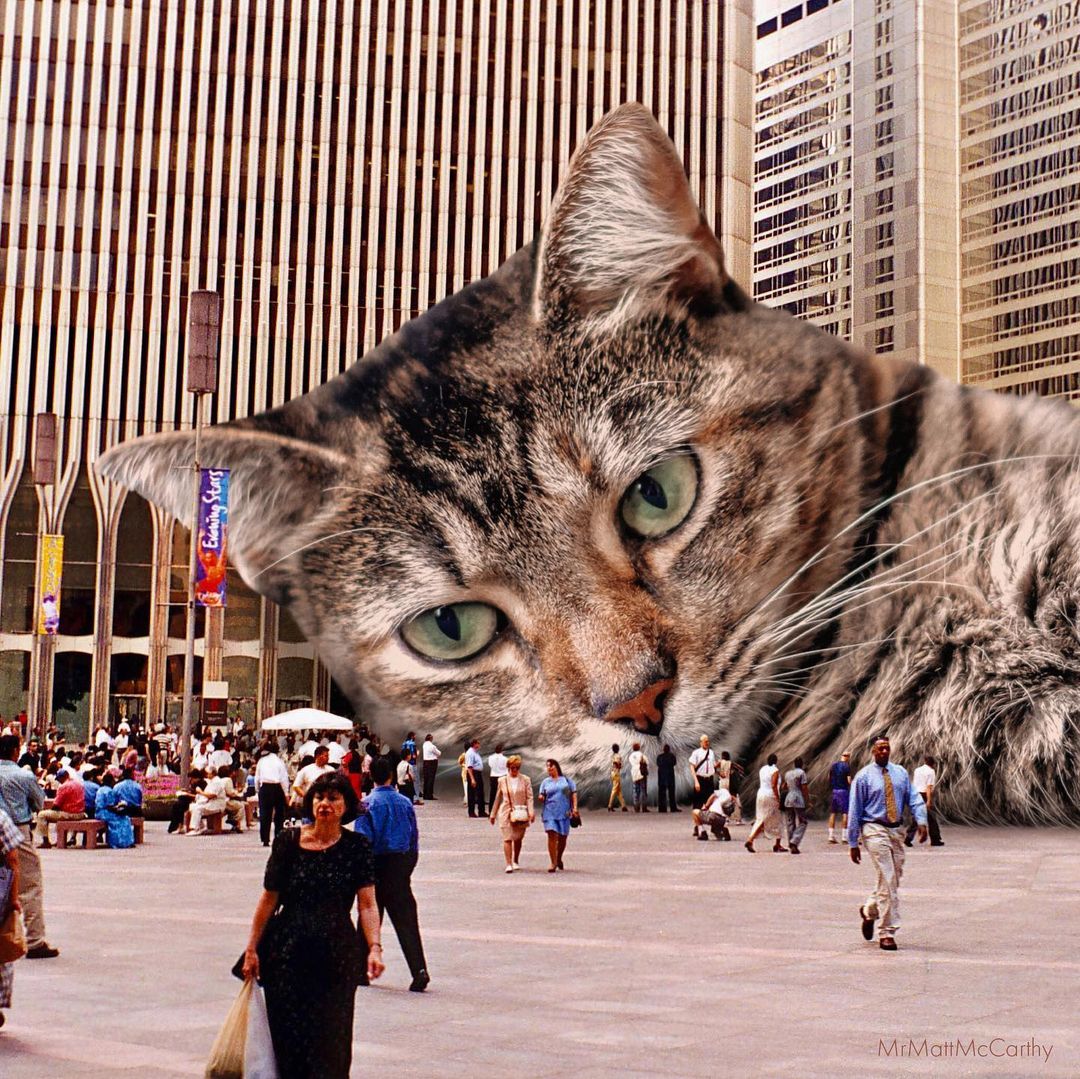 © Matt McCarthy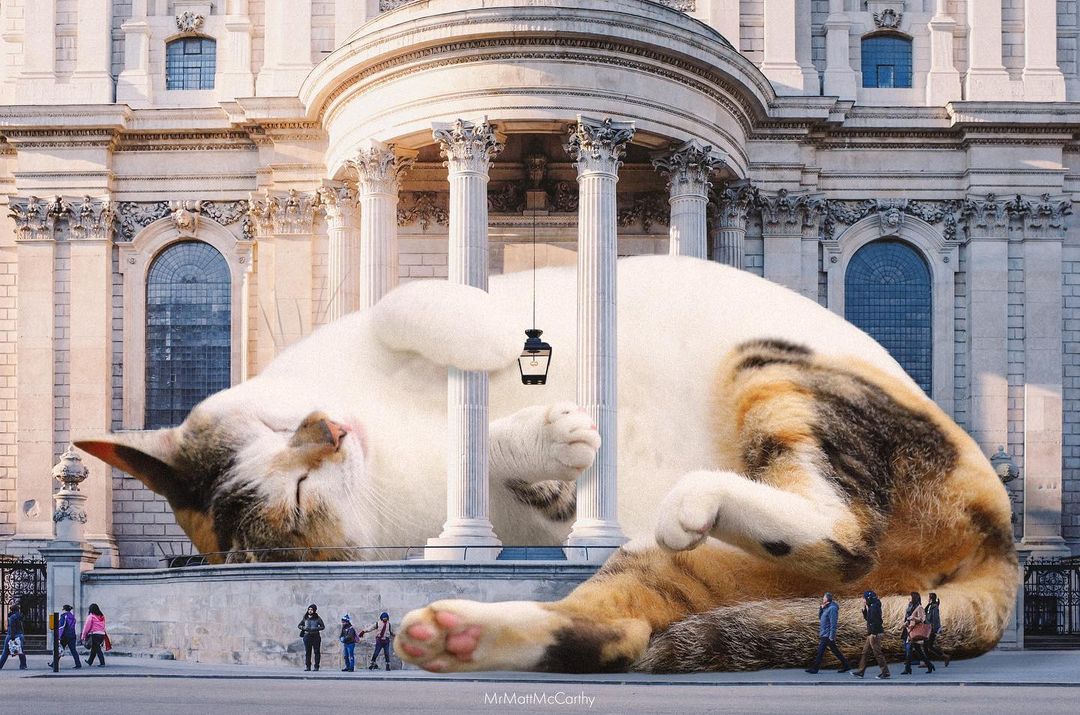 © Matt McCarthy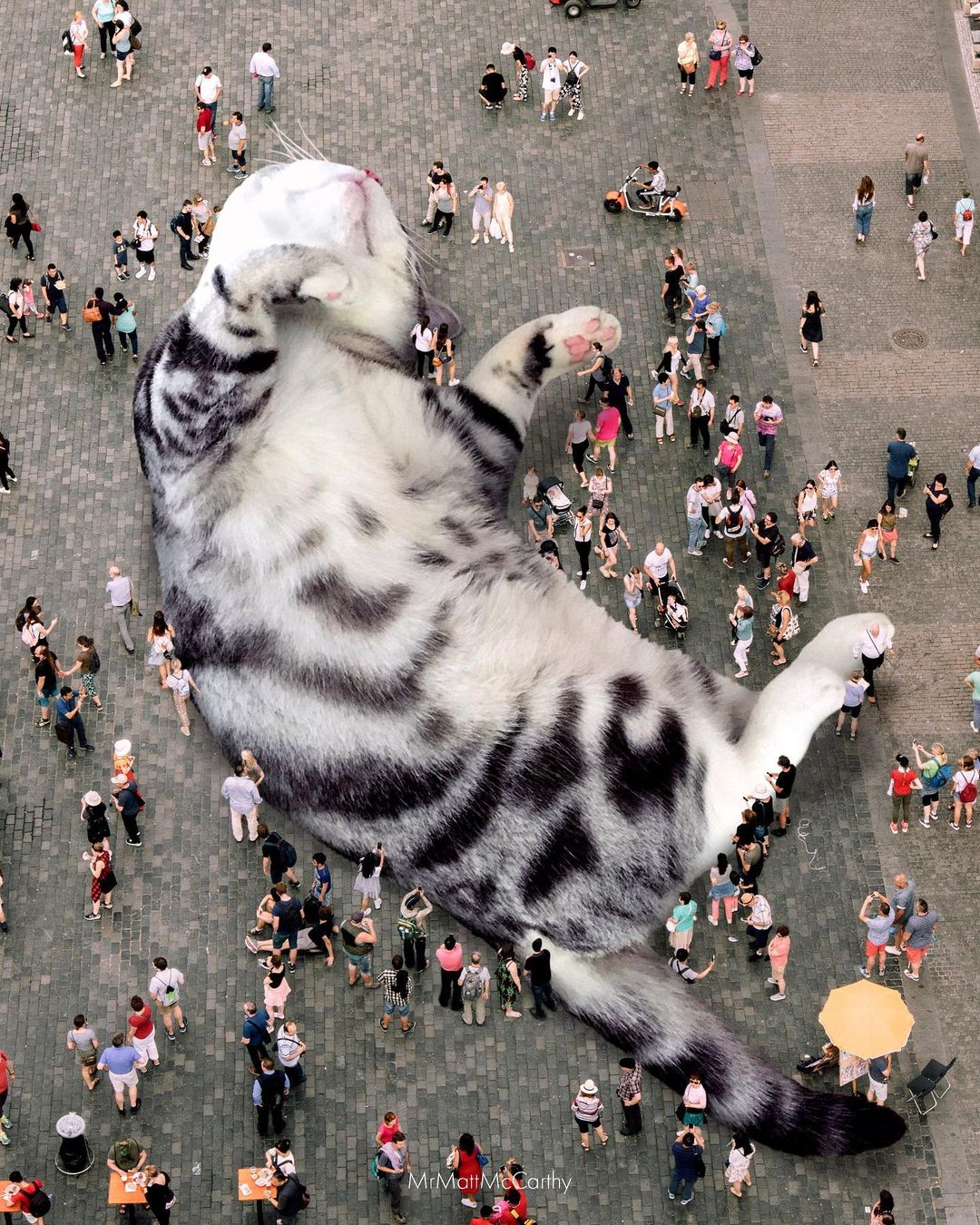 © Matt McCarthy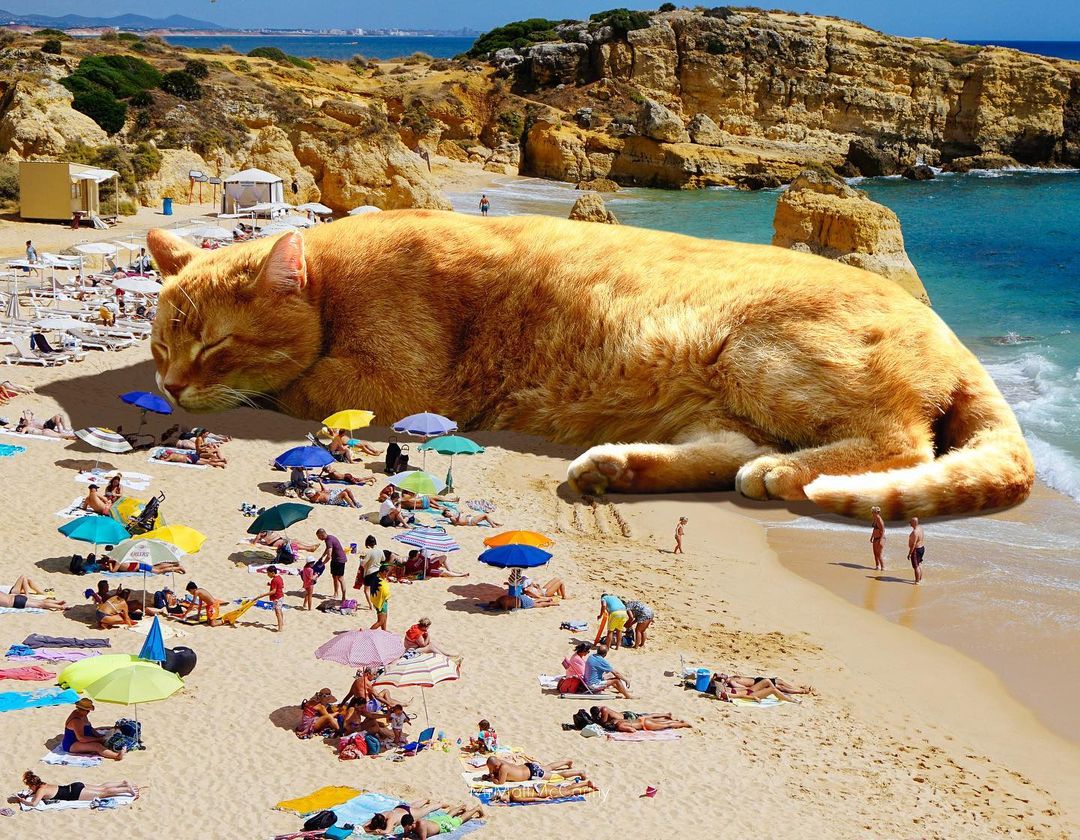 © Matt McCarthy
— How do collage ideas come about?
— I always write down new ideas that come to mind spontaneously. But most of the ideas come from looking at the photos. I am looking for cats that "speak to me" with their posture or eyes. From such a dialogue, an idea comes very quickly.
— Is your cat jealous to another cats?
— Not at all. My cat Atticus sleeps all day, get food on demand, bathes in love and attention.
— Do you have any ideas in near future?
— I want to enter the clothing and cat products market.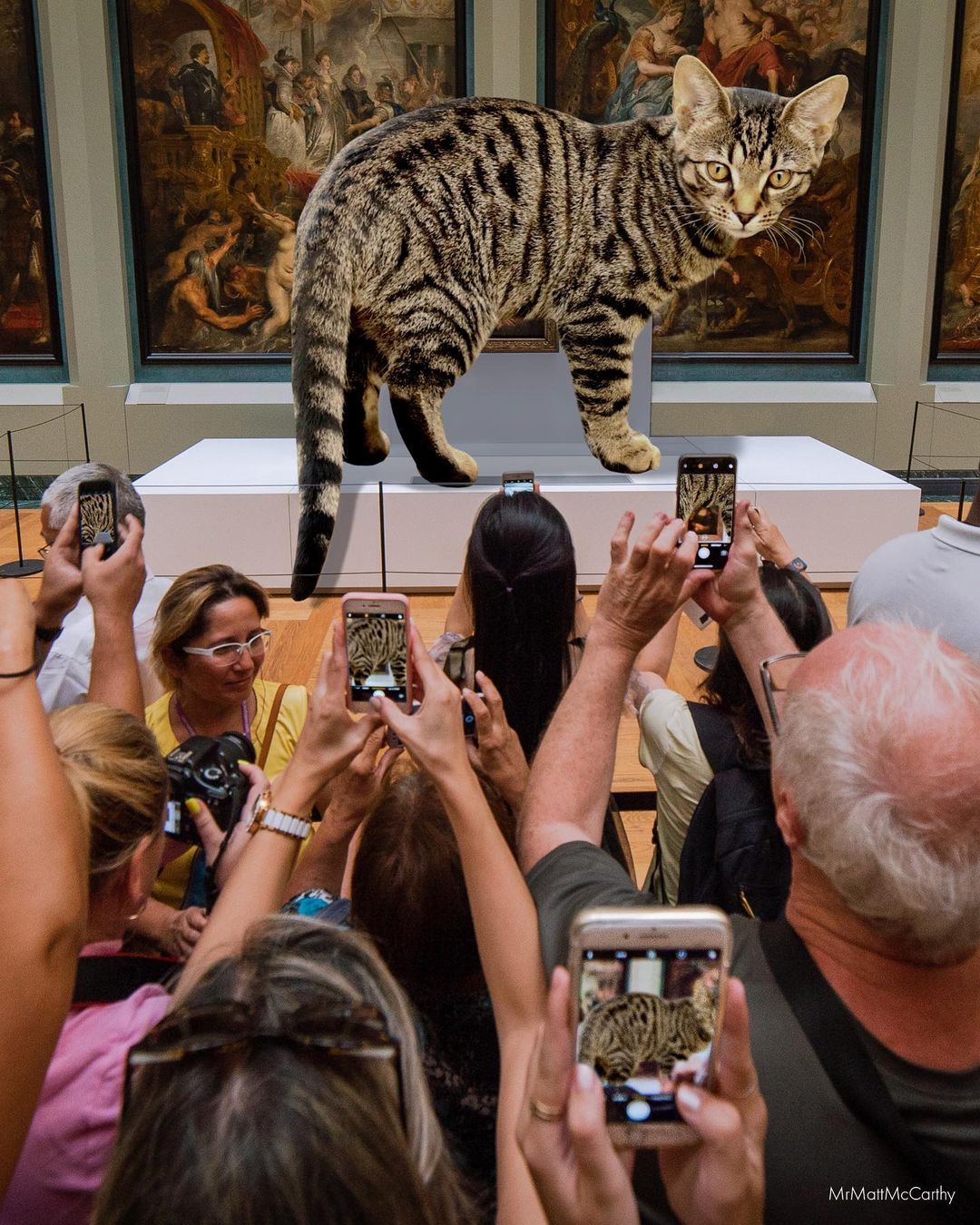 © Matt McCarthy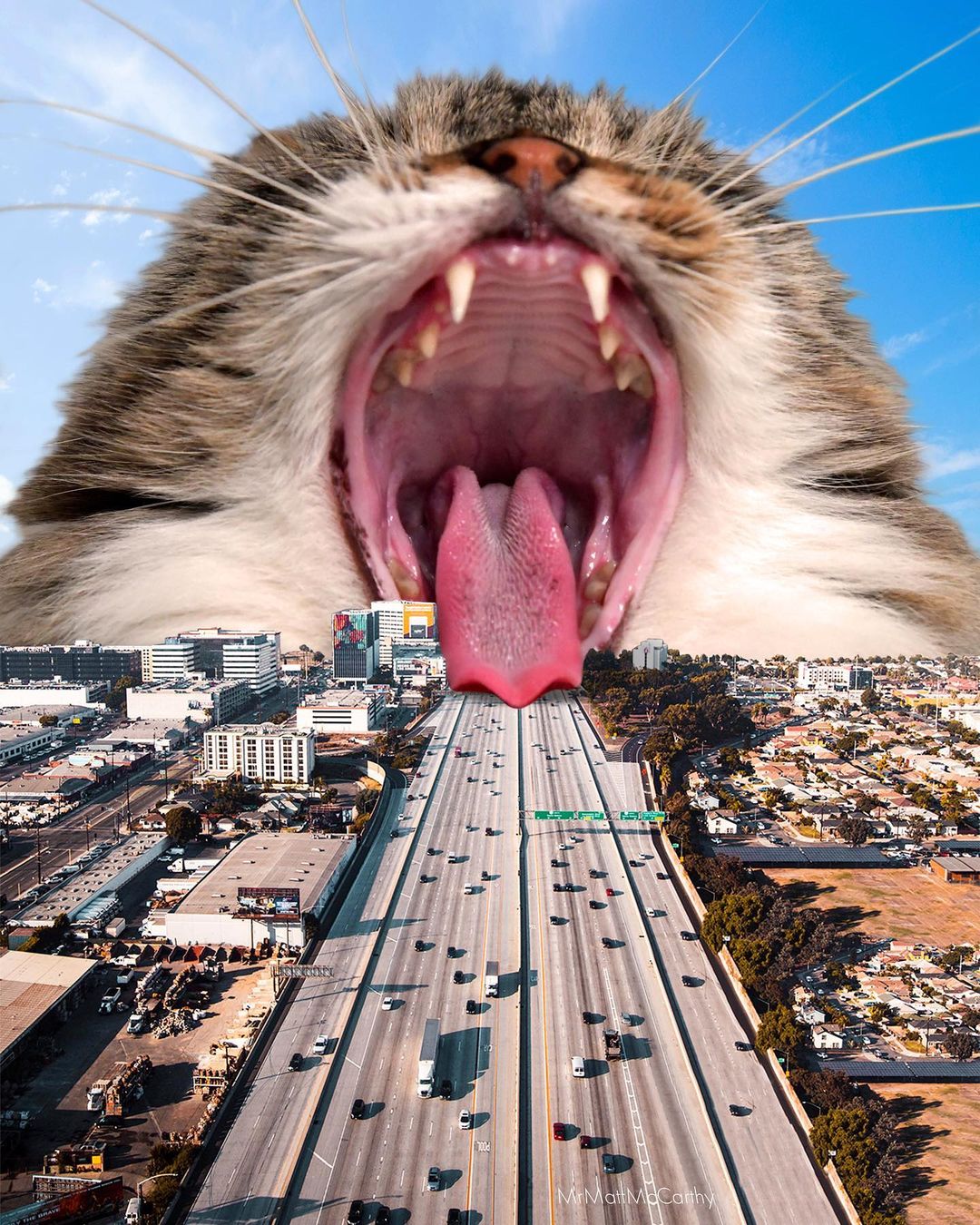 © Matt McCarthy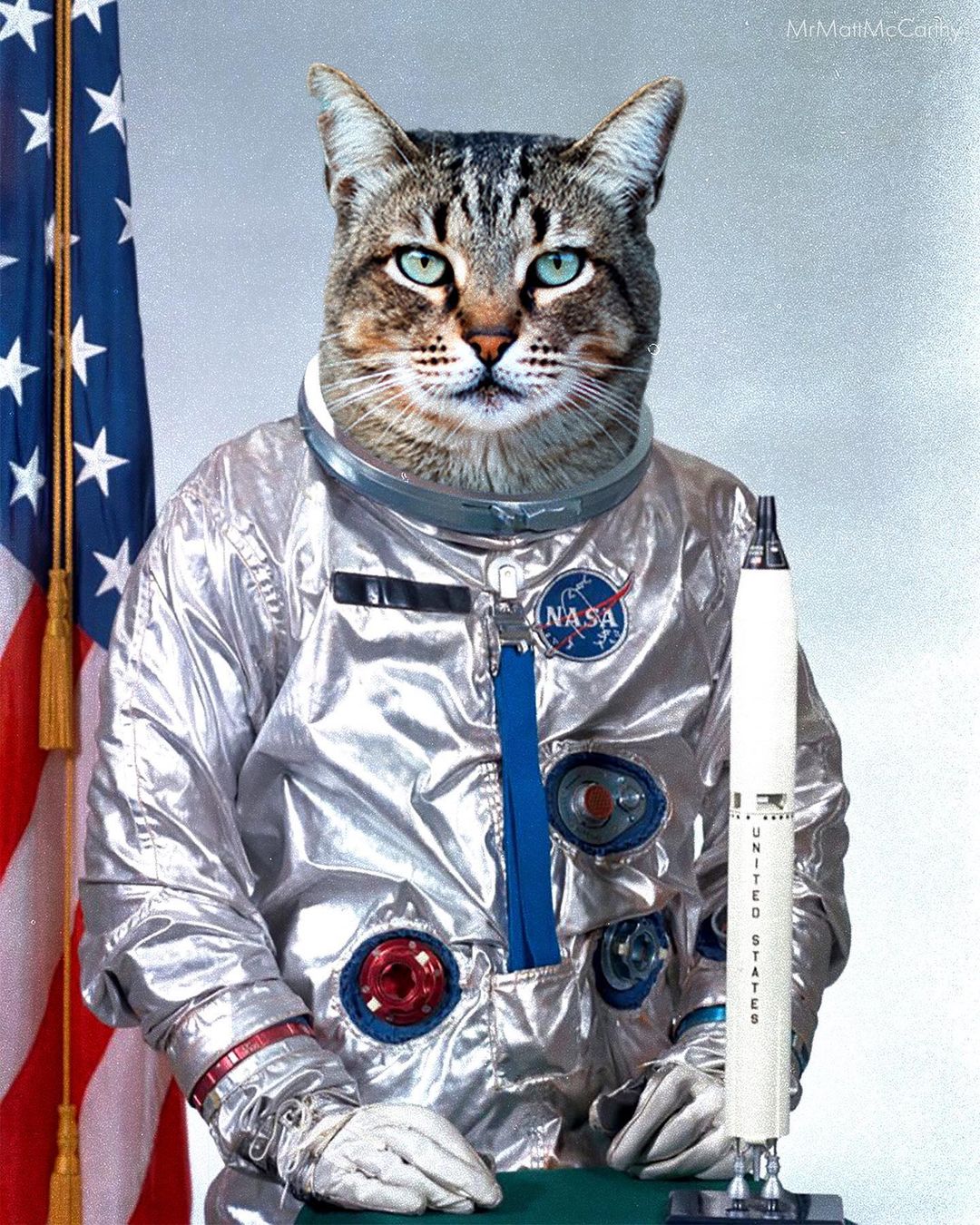 © Matt McCarthy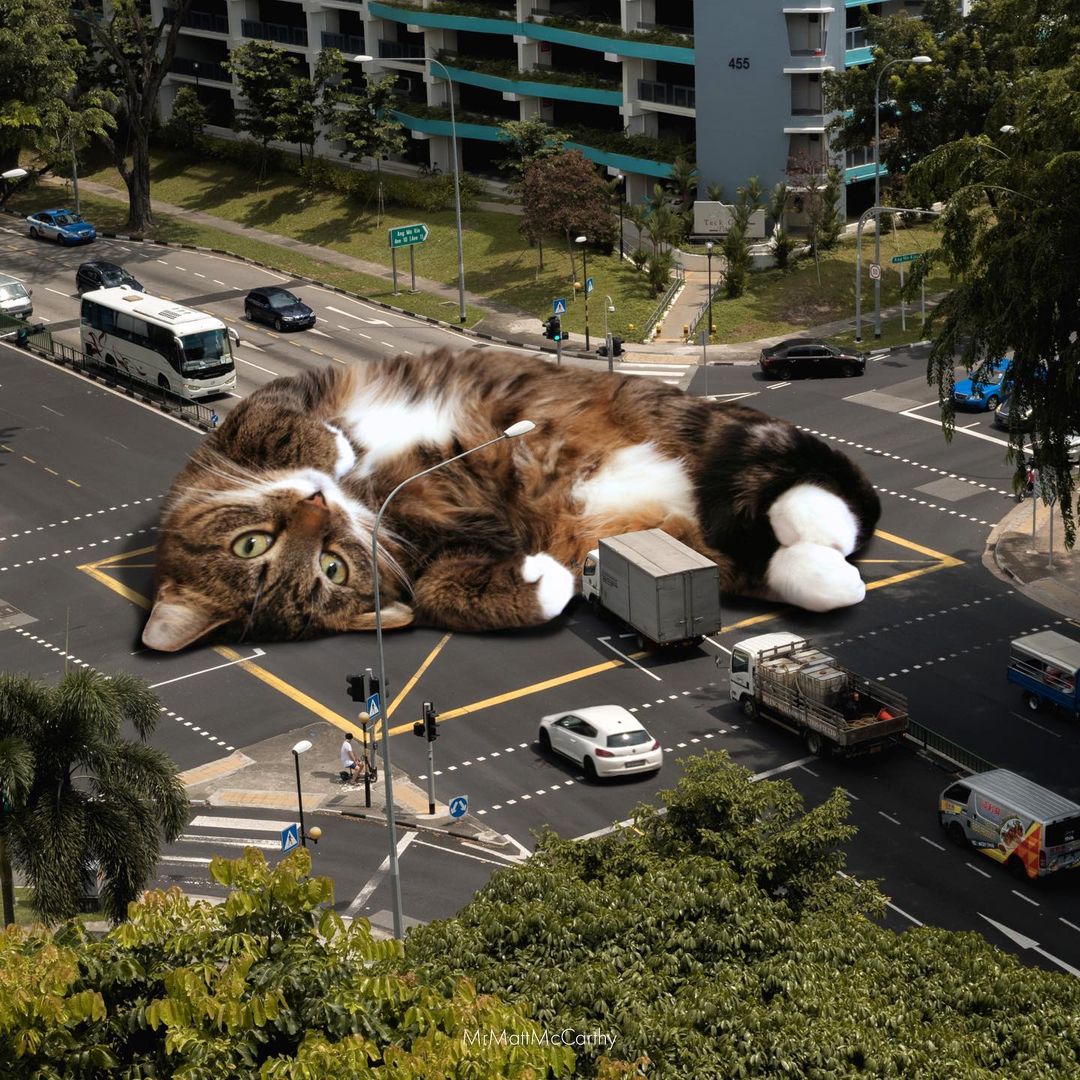 © Matt McCarthy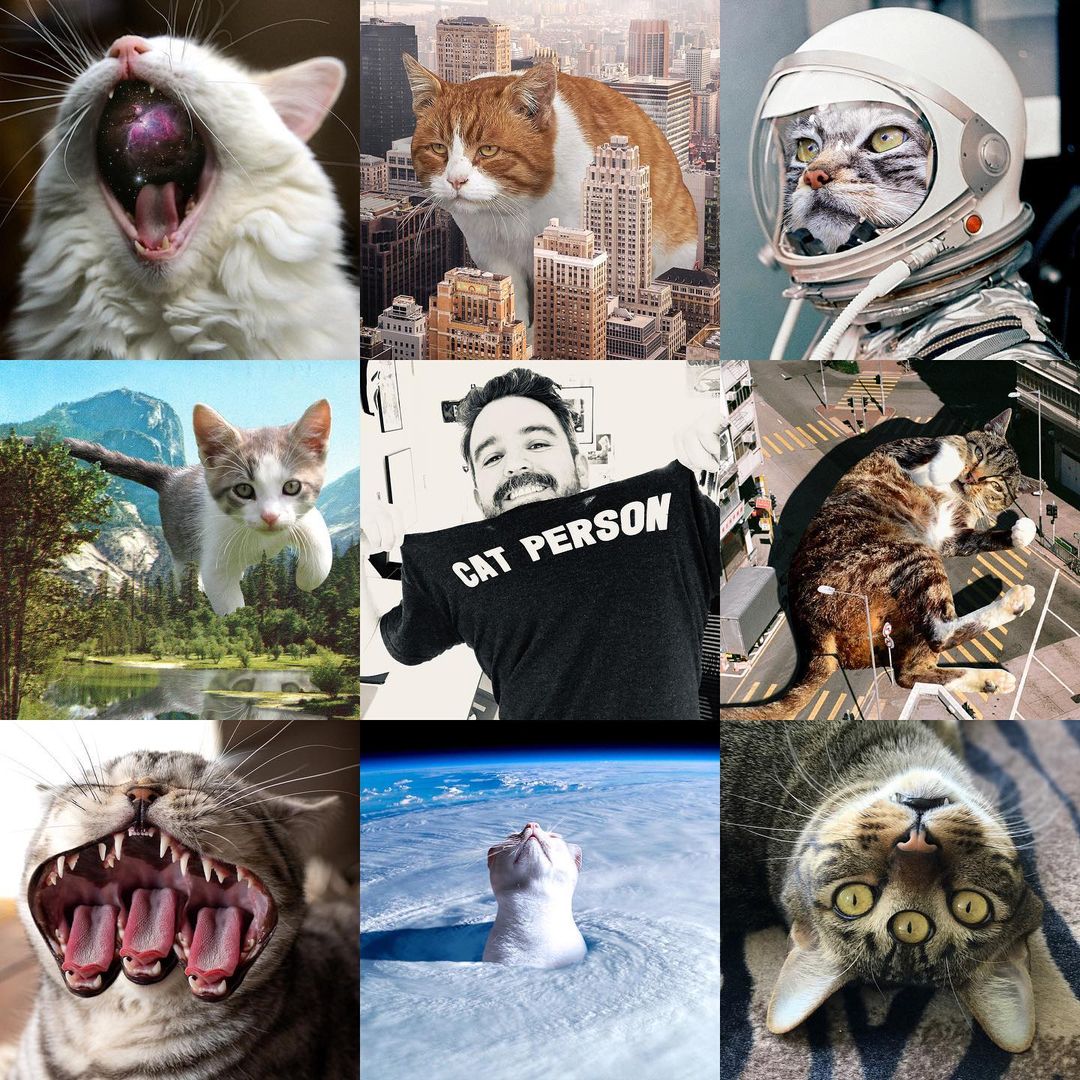 © Matt McCarthy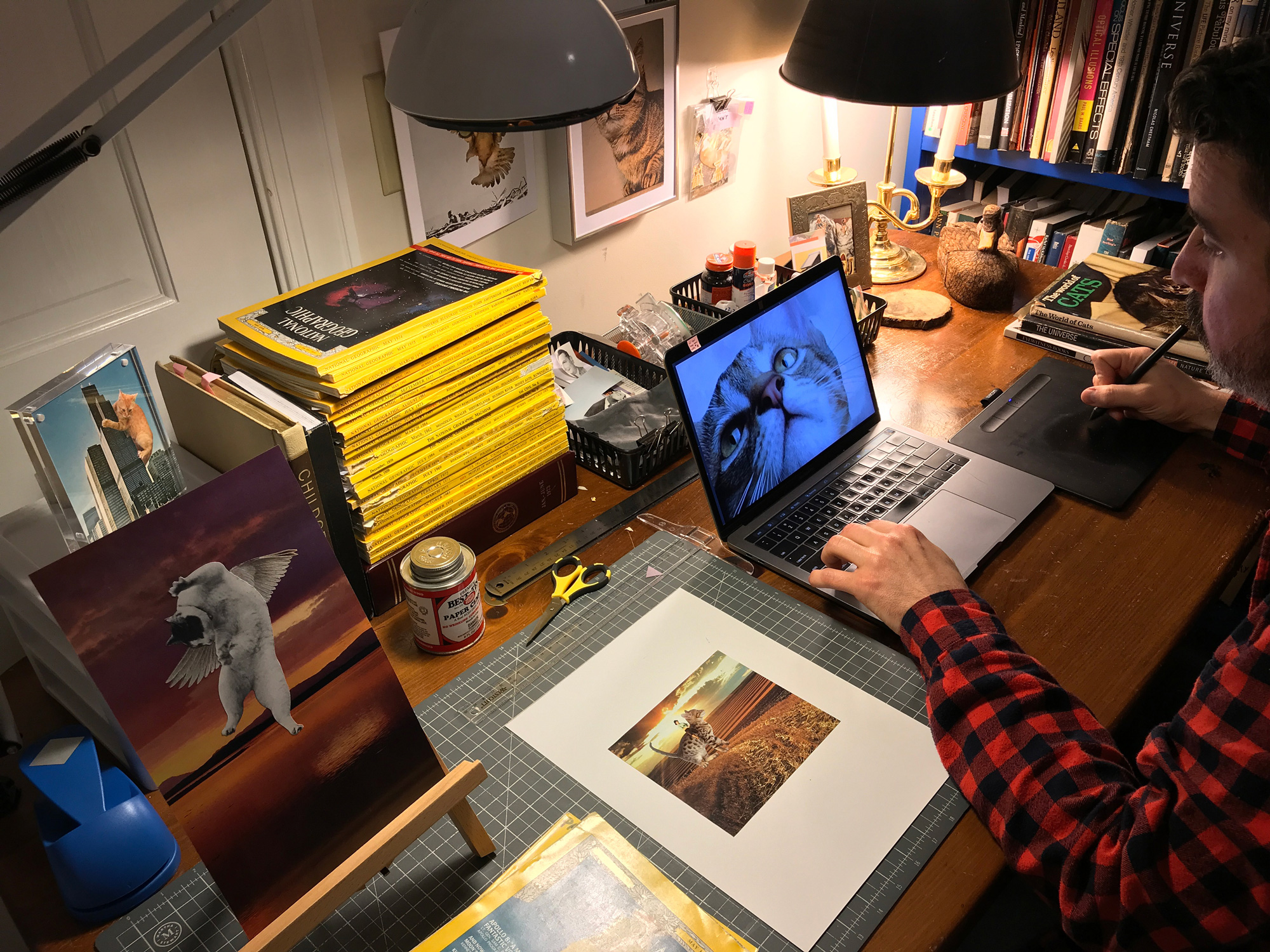 © Matt McCarthy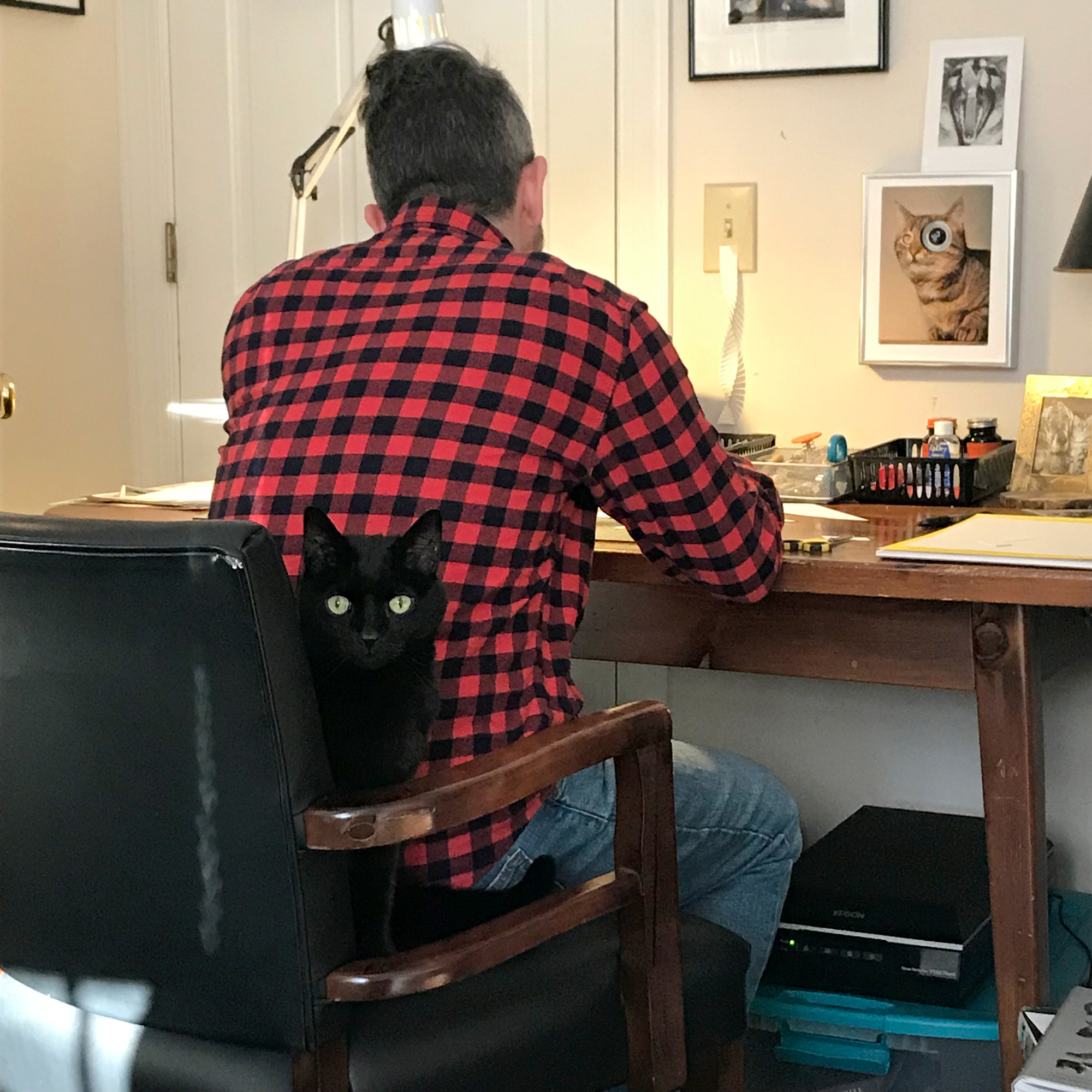 © Matt McCarthy