Volodymyr Prokh
— Ukrainian artist living in Lviv. Like any resident of Ukraine, he emotionally perceives all the events of Russia's war against our country. Transformed, these emotions become plot illustrations in which we recognize the head of the Russian Orthodox Church blessing the soldiers for the war; Russian President Vladimir Putin firing rockets at peaceful Ukrainian cities; as well as Ukraine itself, "eaten up" from all sides by "fraternal peoples".
It reminds someone of the style of "Black Mirror", many write in the comments about the similarity with the games "The Mortuary Assistant" or "Alone in the Dark". But despite the different associations, Vladimir's illustrations evoke those same terrible feelings, like the characters and their actions depicted on them.
— Let's start right away with how you came up with such disgusting illustrations about today's Russia?
— They were born from my darkest experiences and emotions, which I transformed into artistic images. That is probably why my works look so vile and authentic. In more detail, the images of ugly giants appeared immediately, on the first day of the war. I just closed my eyes and saw them. The Big Bad Monster is a metaphor for a politician and dictator who has lost his mind and is destroying everything around him.
— What is the name of this genre?
— Technically, this is a digital illustration. And I myself define it as horror realism.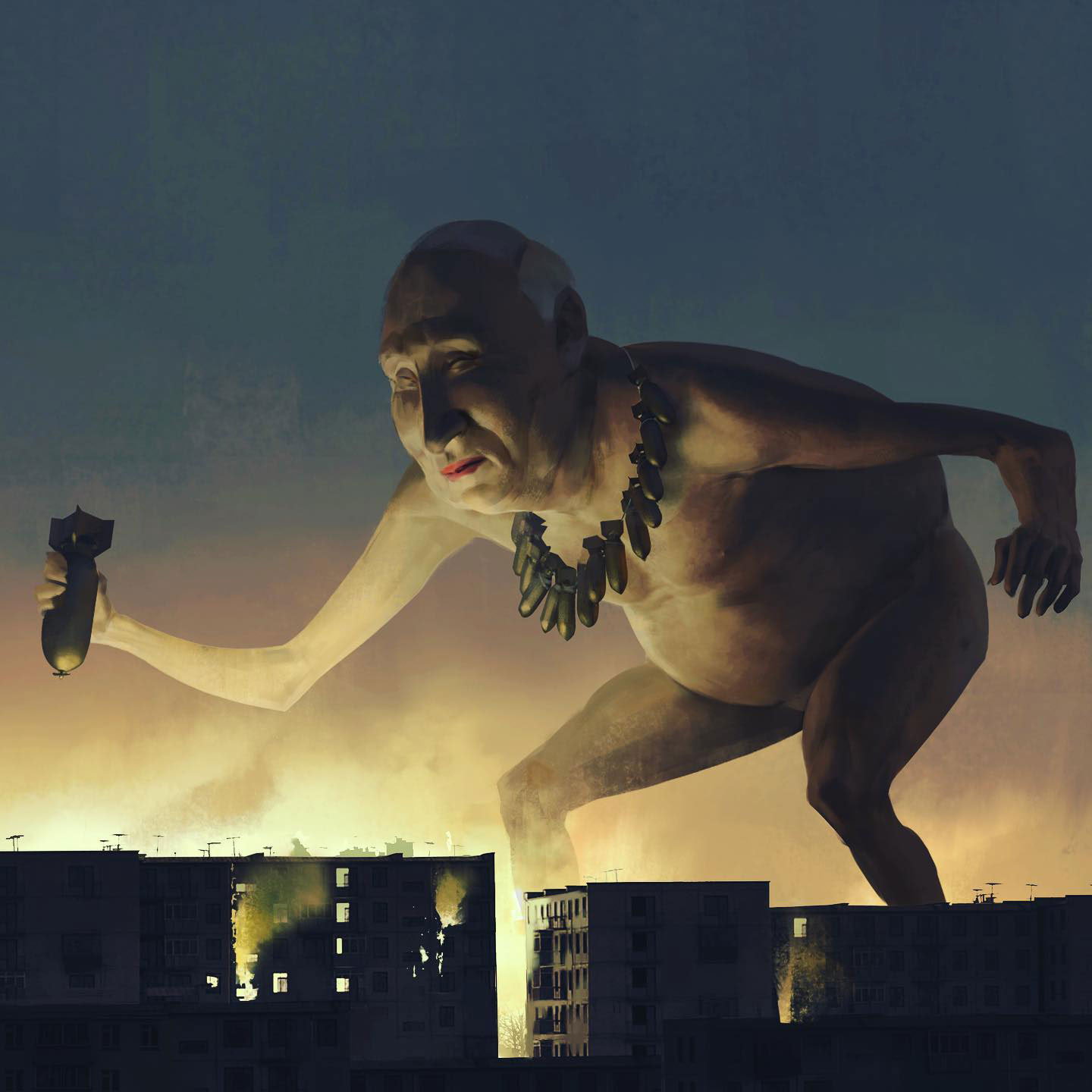 Nightmare of the 21st century.
© Volodymyr Prokh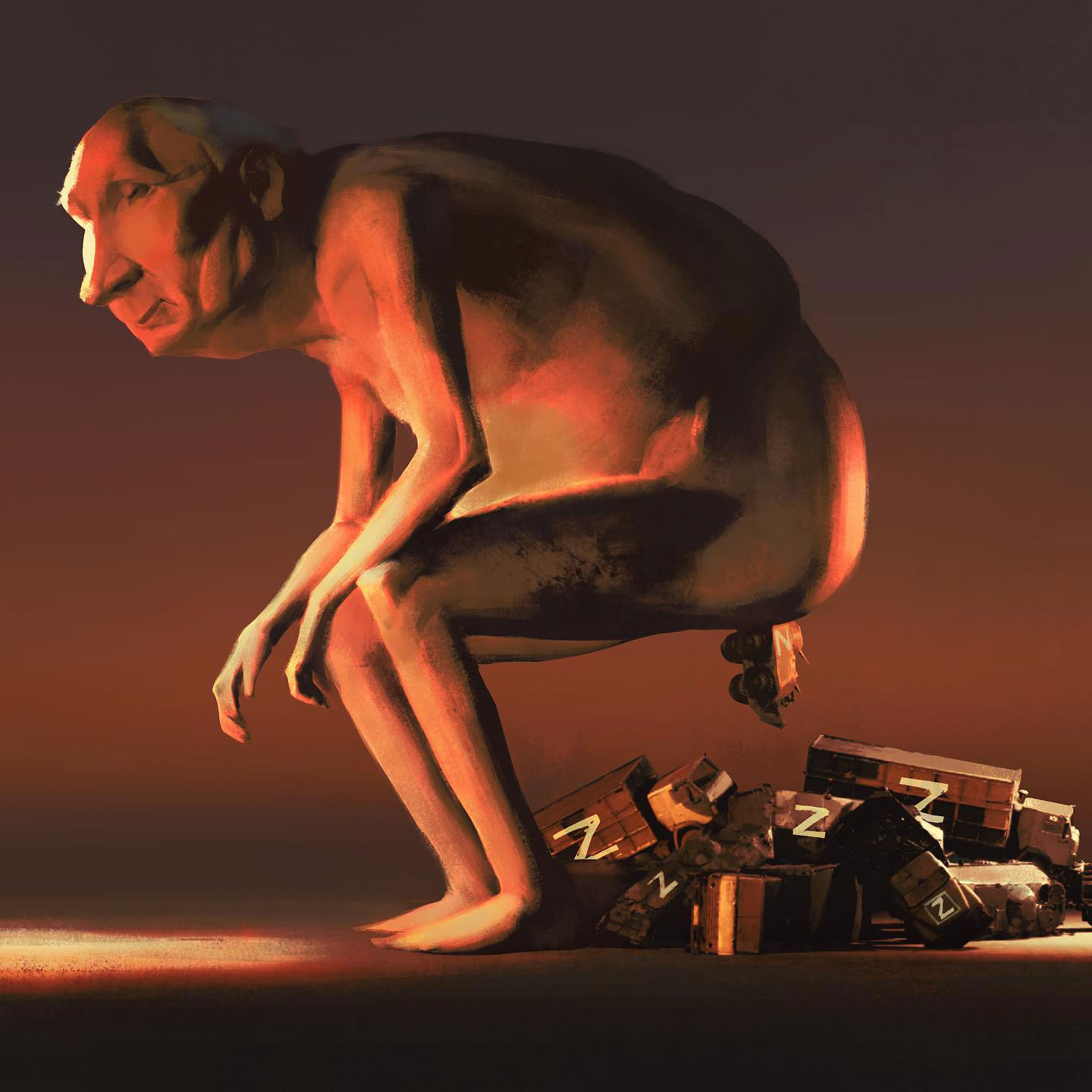 How does the Russian army appear.
© Volodymyr Prokh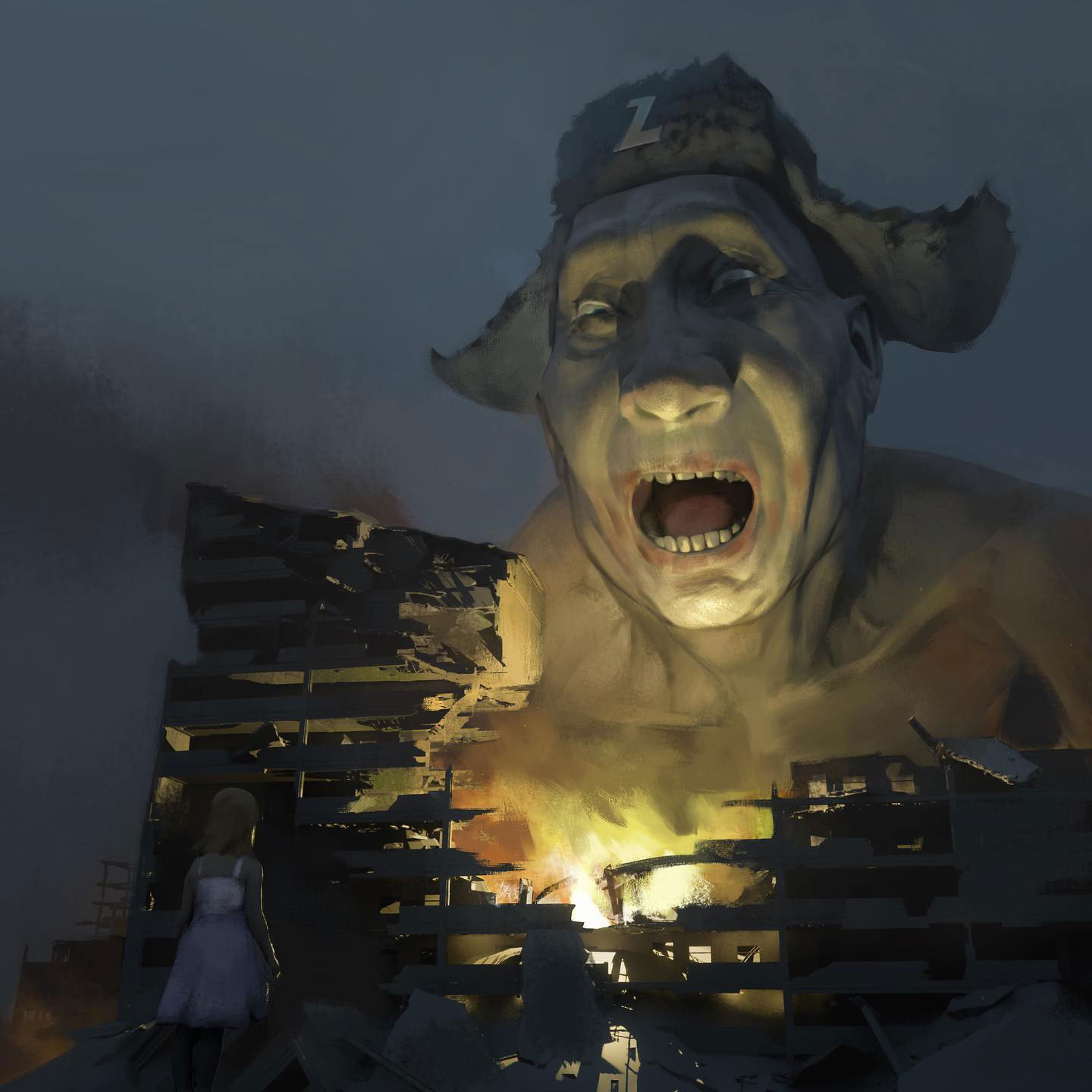 Russia is killing Ukrainian children.
© Volodymyr Prokh
— Your illustrations reflect the Russian Orthodox Church's support for the war, the complicity of Belarus and Iran, and the EU's dependence on Russian gas and oil. How do you decide what the work will be about?
— I decide what the work will be about based on my inner indignation. I see which event angered me the most. And while I am angry, it is necessary to create that work as soon as possible. Otherwise, it will not be possible to saturate it with fresh emotions. It happens that I don't have time. For example, after the Pope expressed his desire to reconcile us, a good idea appeared on how to portray him. I started to draw, but something uglier happened and I forgot about the Pope. The same thing happened with Scholz — I started portraying him, but Germany gave Ukraine weapons and I felt sorry for him.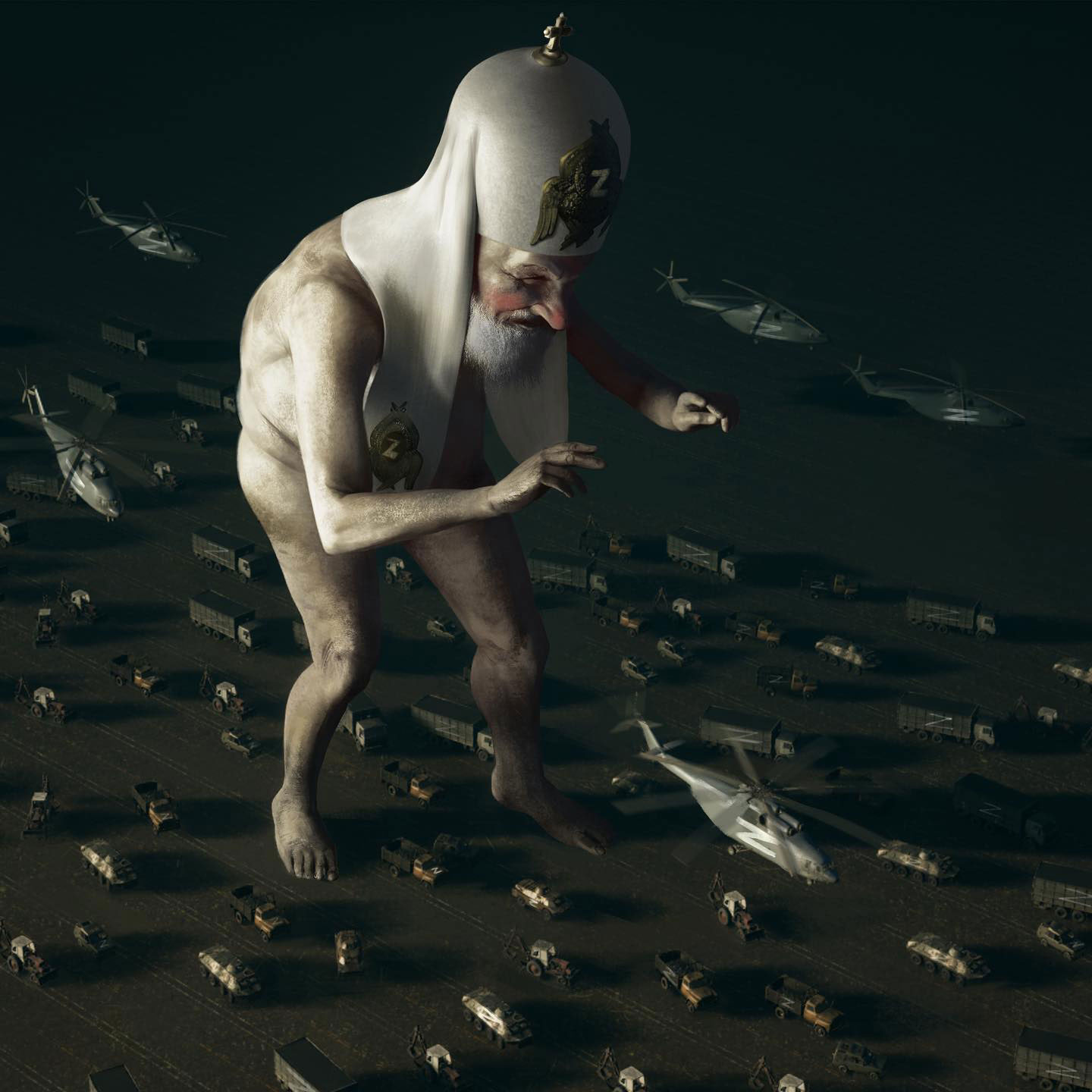 The head of the Russian Orthodox Church, Patriarch Kirill, blesses the Russian troops to commit war crimes.
© Volodymyr Prokh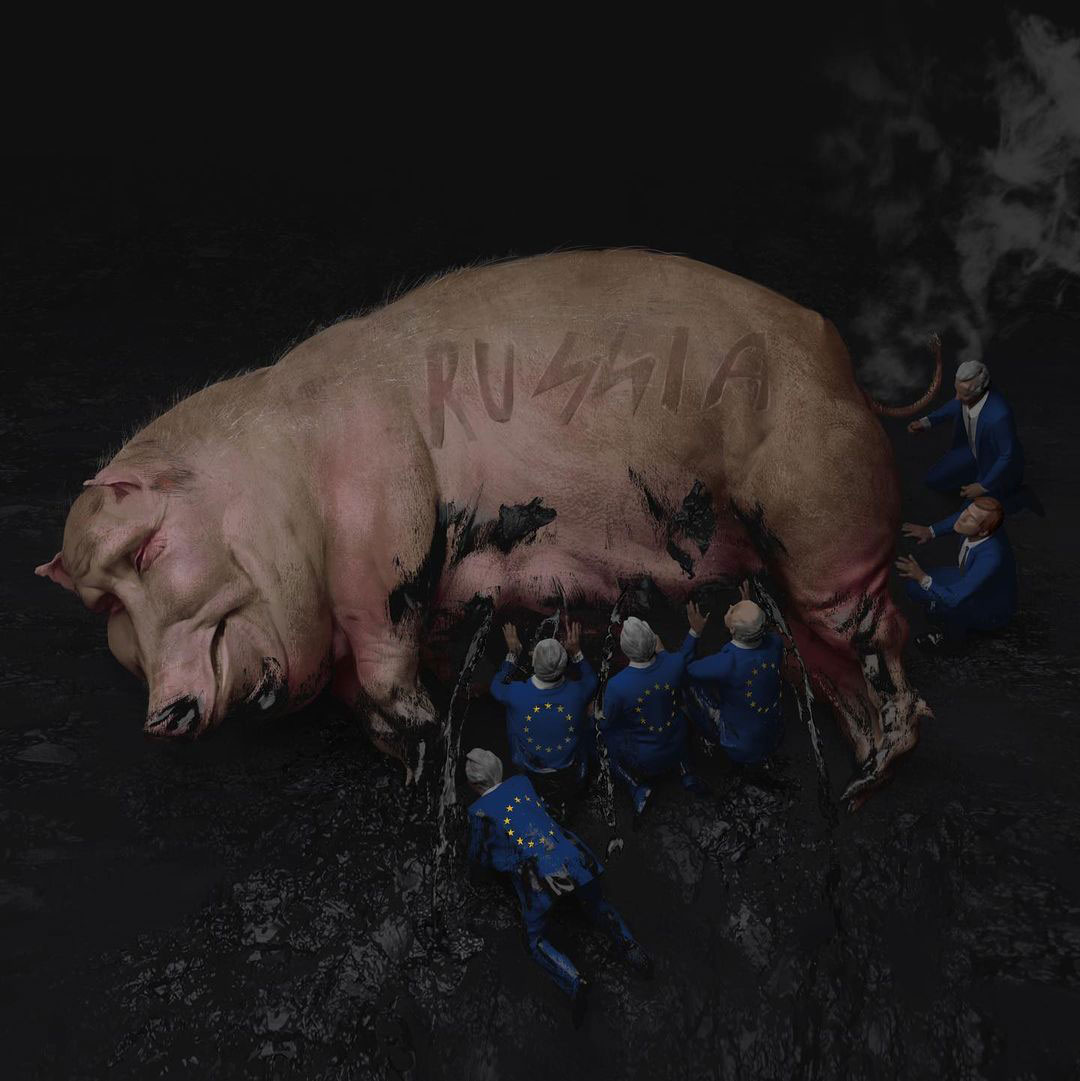 EU dependence on Russian oil and gas.
© Volodymyr Prokh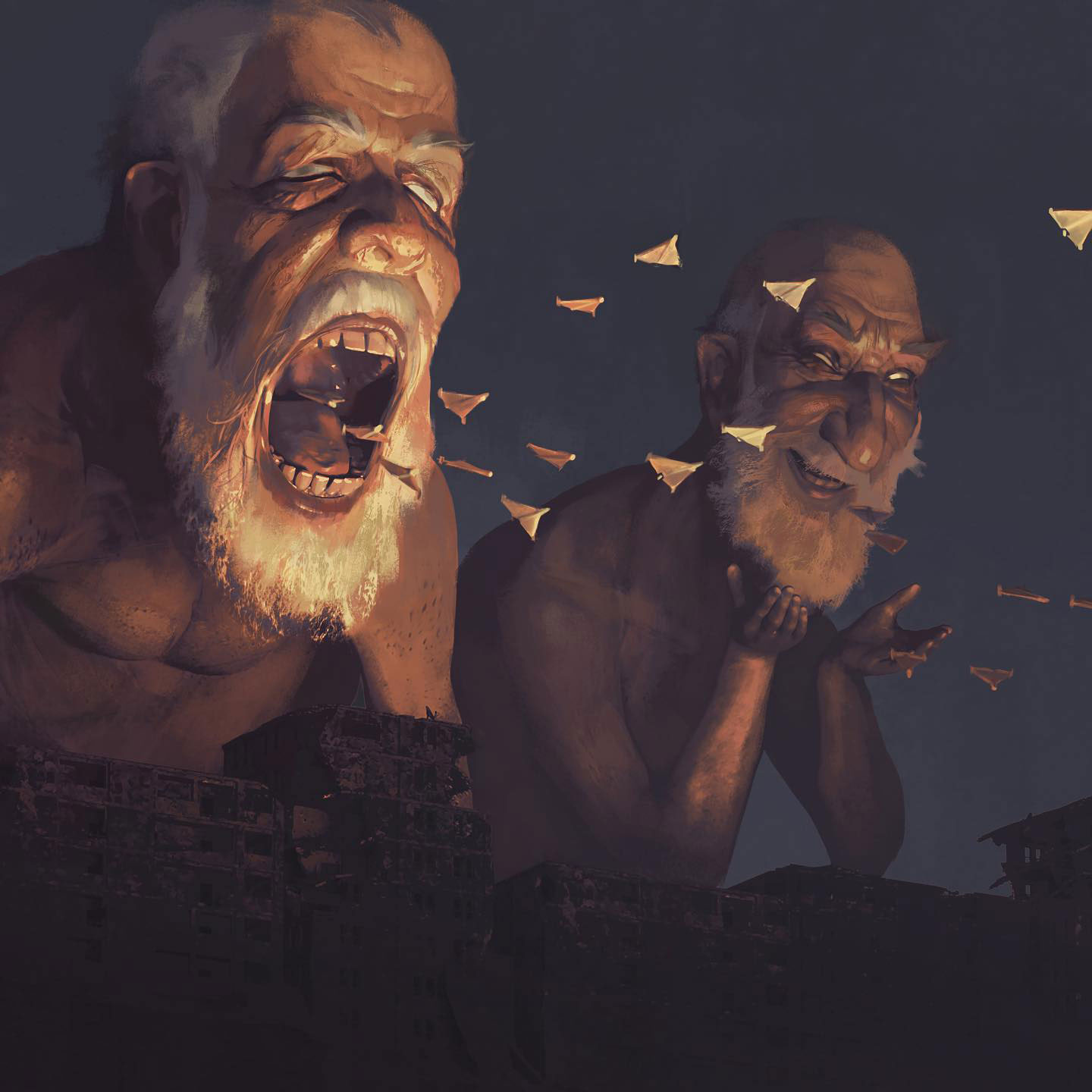 Iranian weapons help Russia to terrorize the population of Ukraine.
© Volodymyr Prokh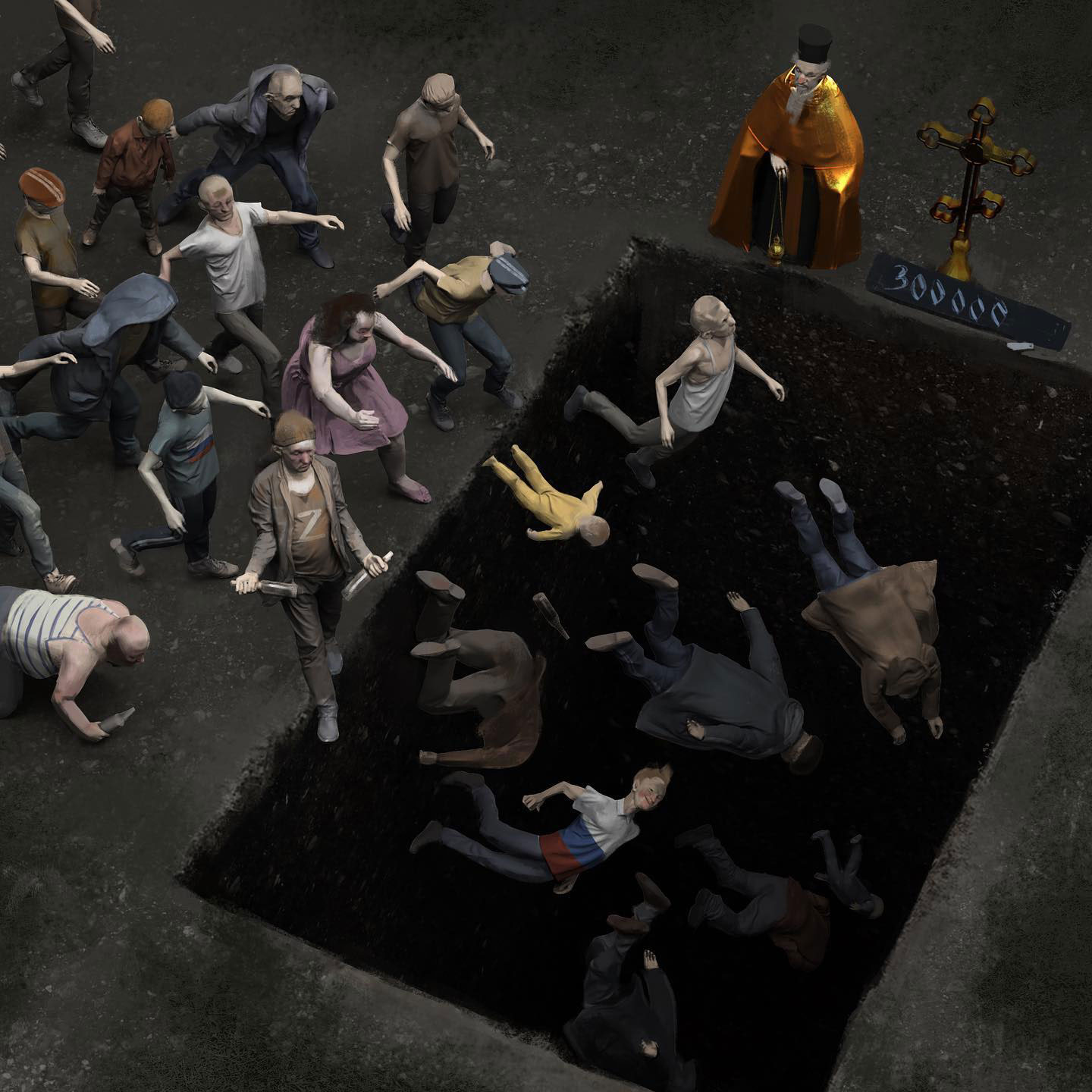 Mobilization in Russia.
© Volodymyr Prokh
— In your opinion, has Lviv in particular and Ukraine in general changed after February 24, 2022?
— In my opinion, Lviv has not changed at all since the beginning of the war. I don't know if this is good or bad. People drink coffee, attend cultural events, life goes on. Sirens have become commonplace and cause irritation at most, because shops are closing.
— Can works like yours affect people's perception of this war?
— My work, like any other, given that it is art, can influence people. If you manage to tease their emotional shell, then, in my opinion, this is already a success. I don't believe that images can convince and turn a Muscovite into a normal person, but maybe someone will at least think about it.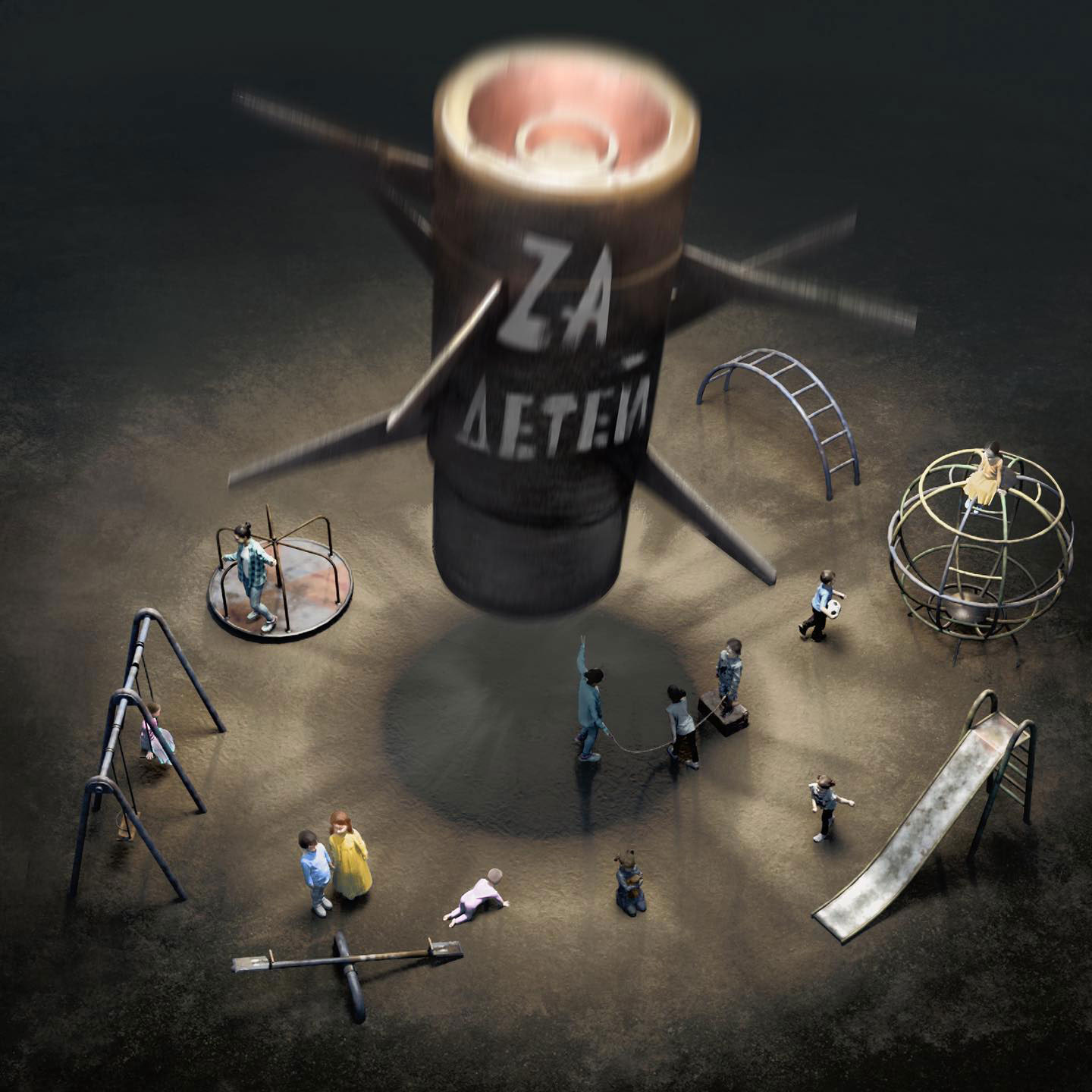 Rocket with the inscription "For children" kills children.
© Volodymyr Prokh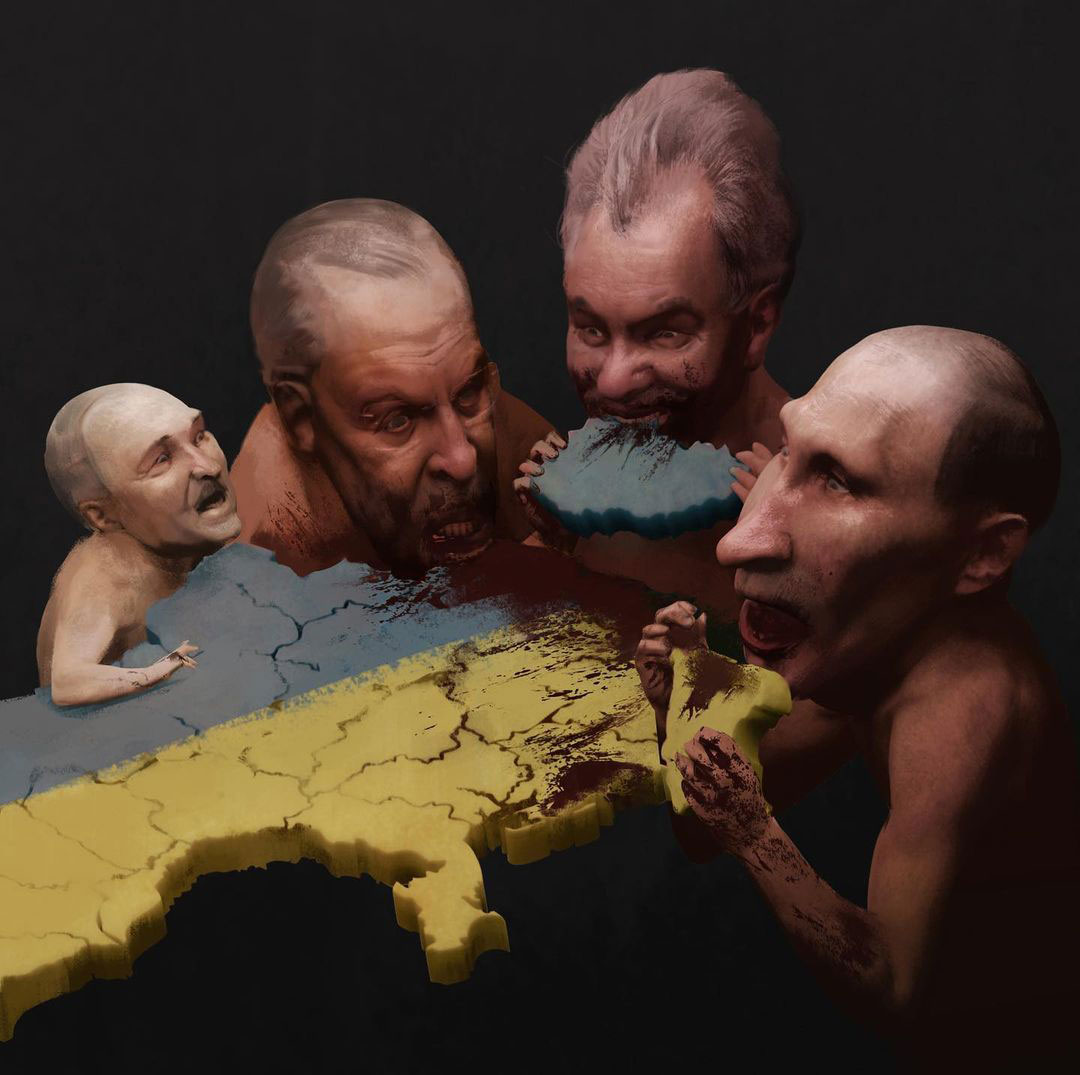 Ukraine is surrounded by fraternal peoples.
© Volodymyr Prokh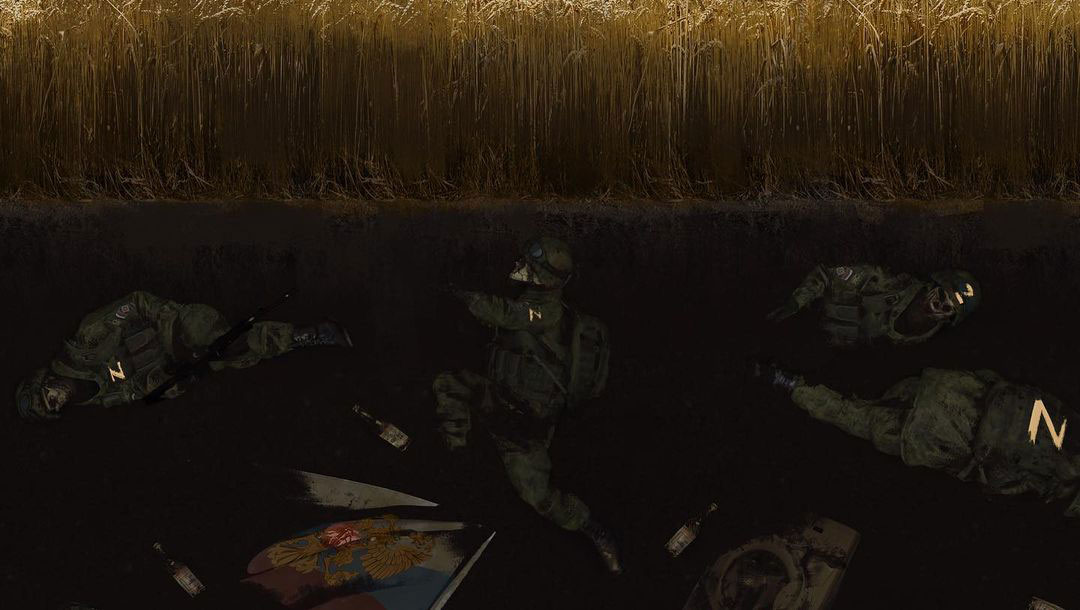 Pollution of Ukrainian soil.
© Volodymyr Prokh
— What for you will be an indicator that the war is over?
— The war will end when these monsters from my works die in the real world. And with them the ideology that they spread like a contagion. Otherwise, new monsters will grow quite quickly and there will be no end to it...